Find more than a house, find the right home.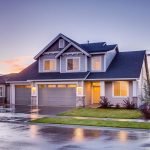 Serving Volusia and Seminole Counties for Over 30 Years...
Family run since 1990
Donna Houseworth, broker of the office is also a builder and private mortgage lender. Discom Realty manages 2 commercial complex buildings in Volusia County.
Our agents specialize in residential resale and reo sales. Monica Emerson broker associate of the office and daughter of Donna Houseworth has over 12 years experience in foreclosure sales, investments, and residential resale.
We pride ourselves on repeat business and referrals from satisfied clients. Come get to know us at Discom Realty and discover our commitment to you, our newest neighbor!
Let us help you find your dream home with our real estate team at Discom Realty.
Why should you choose us to assist you in buying or selling a home? We will ensure that you maximize your opportunities in the current real estate market. Discover our commitment to you through our multiple avenues below.
No Hassle Home Evaluation
Aggressive Marketing Through all Avenues
Central Florida Resident Agents
Detailed Oriented From Start to Finish
Professional Photography & Virtual Tours
Buying or Selling? Or just have questions?
Discom Realty's team is here to help!