How To Increase Your Home Equity? By Discom Realty Based Central Florida
How To Increase Your Home Equity?
How to increase your home equity? – thanks for reading the Discom Realty blog article. We wanted to discuss several important factors when thinking about your home equity. Looking at these factors can really help you in the selling process of any property really. We are really happy you are taking the time to read this article – enjoy!
First off, home equity is a powerful thing. As you pay off your mortgage, your equity — or the stake in the home you actually own — increases. And the more equity you build, the more you stand to gain when you sell.
But even if you aren't planning to sell your property, equity can be used in a few different ways. Consider these four possibilities if you'd like to make the most of what you have.
Make Renovations – How to increase your home equity?
With a home equity loan or line of credit (HELOC), you can turn your stake in your home into money that you can use for renovations, repairs, or any other cost you might be facing.
Maybe you are contemplating investing in a major remodeling project, the following ten home improvement projects provide the best return on investment for homes nationwide, according to Remodeling Magazine's 2021 Cost vs. Value Report.
1. Garage Door Replacement – Cost: $3,907 / Resale: $3,663
Recoup: 93.8%
2. Manufactured Stone Veneer – Cost: $10,386 / Resale: $9,571
Recoup: 92.1%
3. Minor Kitchen Remodel – Cost: $26,214 / Resale: $18,927
Recoup: 72.2%
4. Deck Addition (Wood) – Cost: $16,766 / Resale: $11,038
Recoup: 65.8%
5. Siding Replacement (Vinyl) – Cost: $16,576 / Resale: $11,315
Recoup: 68.3%
6. Entry Door Replacement (Steel) – Cost: $2,082 / Resale: $1,353
Recoup: 65.0%
7. Window Replacement (Vinyl) – Cost: $19,385 / Resale: $13,297
Recoup: 68.6%
8. Siding replacement (fiber-cement) – Cost: $19,626 / Resale: $13,618
Recoup: 69.4%
9. Window replacement (wood) – Cost: $23,219 / Resale: $15,644
Recoup: 67.4%
10. Deck addition (composite) – Cost: $22,426 / Resale: $14,169
Recoup: 63.2%
Well, it is safe to say that this list of improvements can increase your home's equity and overall value if you want to sell it anytime in the newar future.
Buy a New Home – How to increase your home equity?
Taking out a home equity loan or other product may give you the money you need to buy a vacation home or investment property. You could also sell your existing home, turn a profit and use those funds toward your next place.
A home equity loan can make buying a second property less expensive and give more liquidity to the buyer. When using home equity specifically to buy an investment property, there are a few distinct advantages.
You Could Increase Your Down Payment – Home equity loans are received in a lump sum payment, giving you more cash to use toward your next property. By choosing to put more of that money toward your down payment, you can potentially lower your monthly payments and interest rates.
Interest Rates Will Likely Be Lower  – Lenders spend less time originating home equity loans, which may save you money, as it typically means lower fees and closing costs. But perhaps the biggest advantage of this option is the potential to lower your interest rates.
Home equity loans offer lower interest rates because they are secured by collateral in the form of real estate. This means by utilizing a home equity loan, you can avoid the hefty interest rates you would encounter through other forms of financing, like hard money and personal loans. 
You Could Solve Financing Challenges – Second properties are typically more difficult to finance due to stricter down payment requirements, making a home equity loan a more convenient and affordable solution for most borrowers.
Pay Off Debt – How to increase your home equity?
If you have high-interest credit card debts, personal loans, or car loans, you might consider using a home equity loan or cash-out refinance to pay them off. This essentially rolls those balances into your new loan (and mortgages tend to have lower interest rates than other loans or credit lines).
Some people have a lot of credit card debt, you probably wish there was an easy way to pay it off all at once. For some people, a home equity line of credit (HELOC) provides the solution. Taking out a line of credit against your home's equity can help you consolidate and pay off old debt, and HELOCs generally offer significantly lower interest rates than credit cards.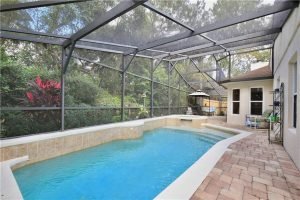 That said, taking out a HELOC comes with its own risks — including the risk of losing your home. Here's what you need to know about using a HELOC to pay off credit card debt. 
By trying to pay off credit card debt bit by bit (maybe with the snowball method or the avalanche method), a HELOC lets you pay off your credit card debt all at once. If you are currently feeling overwhelmed by credit card debt, using a HELOC to pay off your debt can provide significant mental relief.
Remember, having a HELOC might be a con for some people as it instantly gets repaid at the time of your home sale. Thus, it will negatively affect the amount of equity paid out to you after the sale of your home.
Use It Toward Retirement – How to increase your home equity?
Equity also makes a great nest egg. Once you retire, you have the option to sell your home, downsize and use the profits your equity gave you to boost your income.
A reverse mortgage is a popular option. A survey by Fannie Mae found that less than half of seniors said they were familiar with reverse mortgages. But even if you do know how they work, you may be circumspect. In the same survey, 20% of participants said they were concerned about "getting scammed" if they took out a reverse mortgage.
In the past, reverse mortgages earned a bad reputation as they were often marketed as a care-free way to put more cash in your pocket, without carefully explaining the risks.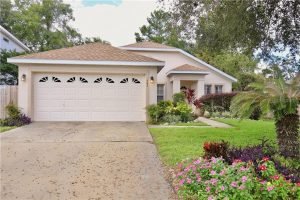 It's a different market today. The vast majority of reverse mortgages are insured by the Federal Housing Administration (FHA). And over the past few years, the FHA has imposed rules that better safeguard borrowers for its reverse mortgages, which it calls Home Equity Conversion Mortgages (HECMs).
Recently, retirement experts in financial planning and academia have gotten on board with reverse mortgages and HECMs, publishing research that shows how using a reverse mortgage can be a smart way to generate more retirement income.
That said, there are a lot of moving pieces to a reverse mortgage, including potentially steep upfront costs and guidelines about how long you can spend living outside of the house. You may want to consider hiring a financial planner who is familiar with the HECM program to help you figure out if it's a good fit. Many planners will take on a project for a fixed or hourly fee. 
Please note, this is a good way to tap into your home equity but it will not increase your home's equity at all.
Final Thoughts – How To Increase Your Home Equity?
Thanks for reading this blog article that discussed – How To Increase Your Home Equity? We hope it helped you get some real estate questions answered. Purchasing a home is probably one of the biggest life decisions you will ever make.
Discom Realty understands this and is ready to help you every step of the way. Do you want to learn more about home equity? Are you looking to buy or sell a home? Reach out today for assistance.  Call us today at 407-739-28
Check Out Discom Realty's Featured Listings