Discom Realty - Ponce Inlet Real Estate Services
Your Agency in Florida for Ponce Inlet Real Estate Services
Discom Realty – we can handle your real estate service needs. We are a full-service real estate company that provides a broad range of services to its partners and clients.
Services include brokerage, market analysis, management, and consulting. We are based in Central Florida with a specialization in Seminole and Volusia Counties.
Yet, we are proud to share that our company works throughout the region and across the United States to help home buyers and sellers move into or depart from this part of the sunshine state. 
Ponce Inlet Florida Real Estate Brokerage Services
Tenant Represention
Discom Realty handles a broad range of real estate services and it has represented retail clients.  Duties include all aspects of the site location process including:
Market evaluation and entry strategy
Site feasibility and selection
Financial analysis
Negotiation
Market tours
Discom Realty - Serving Ponce Inlet Florida
A More Well-Rounded Real Estate Agency
Owner Representation – Ponce Inlet Real Estate Services
Discom Realty provides leasing and acquisition services to owners in leasing retail as well as providing all listing services for owners of raw land and other commercial properties.
Residential & Commercial Transactions – Ponce Inlet Real Estate Services
Discom Realty specializes in residential transactions thus we offer a full complement of brokerage services for both buyers and sellers. Our experience in real estate transactions. It includes representing clients in all aspects of the commercial property transaction process from the property's market analysis to the closing.
Property Management Services – Ponce Inlet Real Estate Services
Our real estate agency services can assist you in all your real estate management needs including:
project management
lease management
site management
and property maintenance programs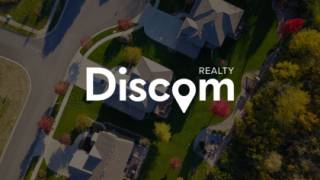 Offering Consulting Services
Discom Realty offers a unique combination of consulting services including: the design of retail expansion and disposition programs, financial and market analysis, development programs, and economic development.
Ponce Inlet Real Estate Services - Learn about Ponce Inlet Florida
Ponce Inlet is a town in Volusia County, Florida, United States. The population was 3,032 at the 2010 census. The town of Ponce Inlet is located on the southern tip of a barrier island, south of Daytona Beach and Daytona Beach Shores. Several marinas are located in Ponce Inlet. The community is known for its strict land-use regulations.
The Ponce Inlet Lighthouse
The lighthouse was completed in 1887. The current lighthouse that tourists and vacationers visit replaced the former lighthouse. That lighthouse in Ponce Inlet was built in 1835, it had collapsed into the inlet the following year. The Ponce de Leon Inlet Light Station was built when the area was known as Mosquito Inlet. After decades of restoration by the Ponce de Leon Inlet Lighthouse Preservation Association, it stands today as one of the best preserved light stations in the nation.
Ponce de León Inlet Lighthouse
The current lighthouse in Ponce Inlet is visited by over 80,000 people each year, the Ponce de Leon Inlet Light Station was designated a National Historic Landmark in 1998. The lighthouse tower and museum are located 12 miles (19 km) south of Daytona Beach and are open to the public year-round. The Ponce Inlet Lighthouse is the tallest lighthouse in Florida and the second tallest lighthouse in the nation. Visitors who climb the 175-foot-tall (53 m) lighthouse tower are treated to a view of the Florida coastline and Halifax River from Daytona Beach to New Smyrna Beach.
The lighthouse keepers' dwellings and other historic light station buildings are now home to the lighthouse museum, with exhibits on lighthouse life, lighthouse and Fresnel lens restoration, the keepers and their families, Daytona Beach and Florida history, and shipwrecks. The Ayres Davies Lens Exhibit Building houses one of the finest collections of restored Fresnel lenses in the world, including the rotating first order Fresnel lens from the Cape Canaveral lighthouse and the restored original Ponce Inlet lighthouse first-order Fresnel lens.