Discom Realty - East Volusia Real Estate Services
Your Agency in Florida for East Volusia Real Estate Services
Discom Realty – we can handle your real estate service needs. We are a full-service real estate company that provides a broad range of services to its partners and clients.
Services include brokerage, market analysis, management, and consulting. We are based in Central Florida with a specialization in Seminole and Volusia Counties.
Yet, we are proud to share that our company works throughout the region and across the United States to help home buyers and sellers move into or depart from this part of the sunshine state. 
East Volusia Real Estate Brokerage Services
Tenant Represention
Discom Realty handles a broad range of real estate services and it has represented retail clients.  Duties include all aspects of the site location process including:
Market evaluation and entry strategy
Site feasibility and selection
Financial analysis
Negotiation
Market tours
Discom Realty - Serving East Volusia Florida
A More Well-Rounded Real Estate Agency
Owner Representation – East Volusia Real Estate Services
Discom Realty provides leasing and acquisition services to owners in leasing retail as well as providing all listing services for owners of raw land and other commercial properties.
Residential & Commercial Transactions – East Volusia Real Estate Services
Discom Realty specializes in residential transactions thus we offer a full complement of brokerage services for both buyers and sellers. Our experience in real estate transactions include:
representing clients in all aspects of the commercial property transaction process from the property's market analysis to the closing.
Communicating with our clients as needed
Addressing our client's needs during the real estate transaction process
Property Management Services – East Volusia Real Estate Services
Our real estate agency services can assist you in all your real estate management needs including:
project management
lease management
site management
and property maintenance programs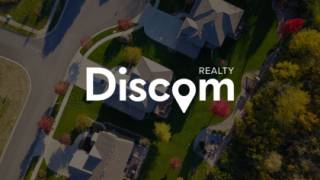 Offering Consulting Services
Discom Realty offers a unique combination of consulting services including: the design of retail expansion and disposition programs, financial and market analysis, development programs, and economic development.
East Volusia Real Estate Services - Learn About Volusia County
Volusia County is located in the east-central part of the U.S. state of Florida, stretching between the St. Johns River and the Atlantic Ocean. As of the 2010 census, the county was home to 494,593 people, an increase of 11.6% from 2000.  It was founded on December 29, 1854, from part of Orange County, and was named for the community of Volusia, located in northwestern Volusia County. Its first county seat was Enterprise. Since 1887, its county seat has been DeLand.
Volusia County is part of the Deltona–Daytona Beach–Ormond Beach metropolitan statistical area, and is also part of the larger Orlando–Deltona–Daytona Beach combined statistical area.
East Volusia, also known as the greater Daytona Beach area, or the Halifax area (named for the Halifax River that runs through the area), includes the cities of Daytona Beach, Daytona Beach Shores, Holly Hill, Ormond Beach, Ponce Inlet, Port Orange, and South Daytona; and the surrounding unincorporated areas close to these cities.
Major attractions in East Volusia:
Atlantic Center for the Arts in New Smyrna Beach
Bongoland Ruins in Port Orange
Daytona International Speedway in Daytona Beach
Decommissioned DC-7 at Epic Flight Academy in New Smyrna Beach
Jackie Robinson Ballpark in Daytona Beach
Marine Science Center in Ponce Inlet
Museum of Arts and Sciences (Daytona Beach)
New Smyrna Speedway in New Smyrna Beach
Ocean Center (convention center) in Daytona Beach
Ormond Memorial Art Museum & Garden in Ormond Beach
Ponce de Leon Inlet Lighthouse and Museum in Ponce Inlet
The county centrally controls 13 libraries – 7 are located in eastern Volusia County, with Daytona Beach-City Island being one of the largest two. Each library branch is administered by geographic region.
East Volusia Regional Libraries Include:
Ormond Beach – Ormond Beach Regional Library
Daytona Beach – Daytona Beach Regional Library (Daytona Beach-City Island)
John H. Dickerson Heritage Library (Daytona Beach-Keech St.)
Port Orange Region Port Orange Regional Library
New Smyrna Beach Region New Smyrna Beach Regional Library
Edgewater Public Library
Oak Hill Public Library