Discom Realty - DeLand Real Estate Services
Your Agency in Florida for DeLand Real Estate Services
Discom Realty – we can handle your real estate service needs. We are a full service real estate company that provides a broad range of services to its partners and clients.
Services include brokerage, market analysis, management and consulting. We are based in Central Florida with a specialization on Seminole and Volusia Counties.
Yet, we are proud to share that our company works throughout the region and across the United States to help home buyers and sellers move into or depart from this part of the sunshine state. 
DeLand Florida Real Estate Brokerage Services
Tenant Represention
Discom Realty handles a broad range of real estate services and it has represented retail clients.  Duties include all aspects of the site location process including:
Market evaluation and entry strategy
Site feasibility and selection
Financial analysis
Negotiation
Market tours
Discom Realty - Serving DeLand Florida
A More Well-Rounded Real Estate Agency
Owner Representation – DeLand Real Estate Services
Discom Realty provides leasing and acquisition services to owners in leasing retail as well as providing all listing services for owners of raw land and other commercial properties.
Residential & Commercial Transactions – DeLand Real Estate Services
Discom Realty specializes in residential transactions thus we offer a full compliment of brokerage services for both buyers and sellers. Our experience in real estate transactions include representing clients in all aspects of the commercial property transaction process from the property's market analysis to the closing.
Property Management Services – DeLand Real Estate Services
Our real estate agency services can assist you in all your real estate management needs including:
project management
lease management
site management
and property maintenance programs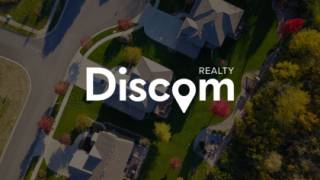 Offering Consulting Services
Discom Realty offers a unique combination of consulting services including: the design of retail expansion and disposition programs, financial and market analysis, development programs, and economic development.